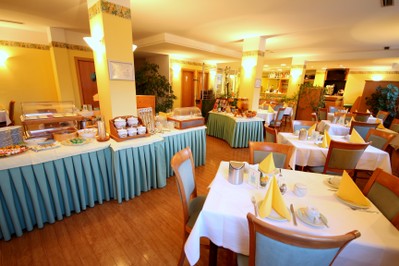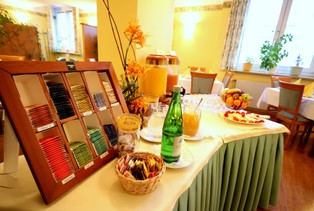 In our sunny breakfast room you will enjoy a breakfast buffet that satisfies all demands. Trying to list all the delicacies
we provide apart from the family atmospherewould go beyond the bounds of this site. Fresh fruit, fruit juices,
different types of sausages or cheese, daily fresh bread and bread rolls, fruit salad, a variety of spreads,
fresh vegetables as well as anextensive cereals corner are a matter of course for us.